Stain of the soul
The stain of the soul / National Feature / Ceyhan Kandemir
Antakya 10th International Film Festival Greenpine Special Jury Award
Director: Ceyhan Kandemir
Producer: Cansu Özdenak / Digital Details
Screenwriter: Nefiseh Laleh
Cinematographer: Onur Akyol
Editing: Baran Bekir Taskiran
Music: Emre Emre
Starring: Galip Niya, Melek Yel and Murat Pınar Özdemir in the movie starring Dr. Fikret Kutlu, Mehmet Şimşek, Şafak Altun and Karla Kandemir as child actors play roles.
Production: Digital Details
Ceyhan Kandemir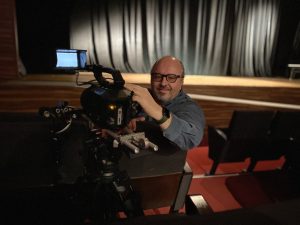 Ceyhan Kandemir is a Professor at the Department of Radio, Television and Cinema at Istanbul University. Digital cinema, audio-video design, ethics and aesthetics of the image, international television broadcasting, digital television broadcasting, sound and image production, management and research are the academic fields of the director. He directed many music videos, commercials and documentaries. One of the documentaries he directed, "Minority Places of Worship in Istanbul" received the Stamp of Approval and Medal from the Erasmus Media Awards in 2011. Fluent in German and English, the director is married and most importantly has a daughter.
Stain of the soul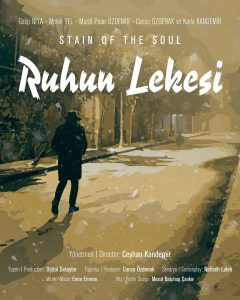 Synopsis
Taylan is a 70-year-old musician with an avoidant attachment character. The story, which tells a part of the life of this guitarist and composer with an incredible sense of hearing, takes place in a concert hall today and the character remembers his past. Taylan, who is famous for the pieces he made in the past, meets a flamenco dance teacher named Işıl at a place where he works. Due to his character type problems, he cannot continue his emotional relationship and causes the woman to leave him. After this separation, Taylan decides to change his world by changing his music style. He tries to keep up with the modern world, but his psychological problems and the fear of losing everything leave him alone in his inner world. He becomes ill and loses his hearing. While he is alone with this trauma and has lost his hope from everywhere and everything, he takes refuge in the world he used to live and trust, and in this world, by a miraculous coincidence, his sense of hearing returns.