Blindfold
Blindfold / International Narrative Feature / Taras Dron / 01:45:00 / Ukraine
Director: Taras Dron
Scriptwriter: Taras Dron
Scriptwriter: Jakub Prysak
Producer: Valeria Sochyvets
Cast: Marina Koshkina, Oleh Shulha, Larysa Rusnak, Olexandr Mavrits, Sergii Luzanovskyi
Contact
Valeri Sochyvets sochyvets@gmail.com
Taras Dron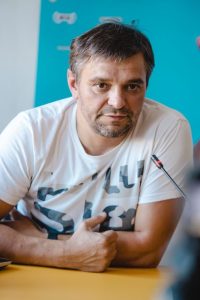 Taras Dron is Ukrainian director. Taras is a member of European Film Academy and Ukrainian FA.
Taras studied protection of Information at the faculty of automatics (full-time, 5 years) at the National University "Lviv Polytechnic" at 1997-2002. Then He worked as Inspector of information security, Lviv State University of Internal Affairs. Responsible for the video archive of the University. 2010 - 2011 Founder and owner of a film and video production studio, rental equipment "Nord Production".
2014 - 2016 Taras studies in the Department of Director at the Leon Schiller National Film, Television and Theatre School (PWSFTv i T) in Poland. 2012 - 2019 He worked as a music video, advertisement director for different project in Ukraine, France, Poland.
2018 "Dzidzio. First time"
2016 "Black Mountain"
2015 "Ostap"
2013 "Touch and see"
Blindfold - Sinopsis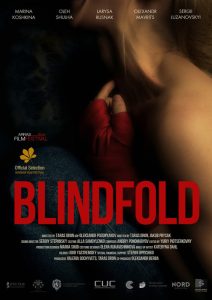 Julia, a young MMA fighter, lost her fiancé at the war. She quits the sport and starts a new relationship to free herself from the role of the war hero's widow, which is imposed on her by the environment.